In 1997, brothers Allan and Dale Mack set out to open their own manufacturing business that focused on the firearms industry. Growing up in the Black Hills of South Dakota, the brothers hunted, competed in shooting sports, and built and modified guns in their free time. Both brothers had a fascination with how things were made, so they turned their interests into an opportunity. 26 years later, Allan and Dale have grown from one CNC machine and two employees (themselves), to a 30,000 square foot facility with over 40 CNC machines, and 24 employees. The success of their manufacturing business didn't satisfy them, though. Their dream from the start was to design and sell their own products. In 2007 they formed Mack Brothers.

   Mack Brothers got its footing in the industry with suppressors. The brothers designed a line of suppressors for every occasion. From steel target matches to big game hunts in Africa, they had a suppressor for every situation. Their knowledge in sound suppression opened the door to manufacture suppressors for other companies. As things started to speed up, Allan and Dale moved onto their next venture: rifle actions. Being hunters and competitive shooters, they wanted to enhance the bolt action. They knew from personal experience what could be refined, what could be changed, and what would make their bolt action even more impressive.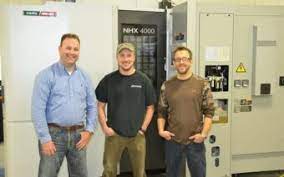 Using the tried and true Remington 700 footprint, they modified the side bolt stop to be located above the stock line, added a self-indexing recoil lug that adds thread length for more contact with the barrel, nitrided the bolt body to reduce friction in the raceway, and more! With years of manufacturing experience and expertise, both were confident they could produce a superior product without compromise and at a price that was more in line with their customers' needs. The EVO Stainless Steel and Titanium actions featured all these enhancements. The EVO actions spread like wildfire. The brothers knew they had to up the ante, and thus came the second generation of EVO actions. The EVO II actions featured many of the same enhancements, but some changes were added to validate the feedback from their customers. The EVO II actions had more options for customers, too. Short or long action, stainless steel or titanium, DBM or BDL, single shot or muzzleloader. The EVO II line of actions were much more inclusive of all types of hunters.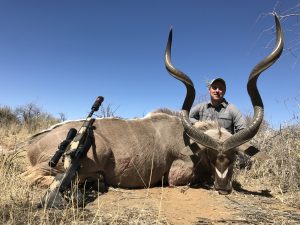 In 2023 Mack Brothers set out to expand their products and services to include fully customizable rifle builds. A hunter's experience is unique depending on the terrain, climate, predators, and of course, what rifle you choose to sling across your back. Having been to Africa on hunts, Allan and Dale both know how crucial it is to have a precision rifle in your hands when you are taking the shot of a lifetime. Mack Brothers curated four different hunting rifles to encapsulate the needs of individual hunters. Using only the highest quality and most durable products on the market, along with their actions, they are building tailor-made rifles for every hunter and every hunt.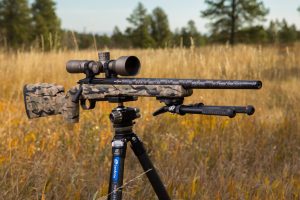 WE SUPPORT