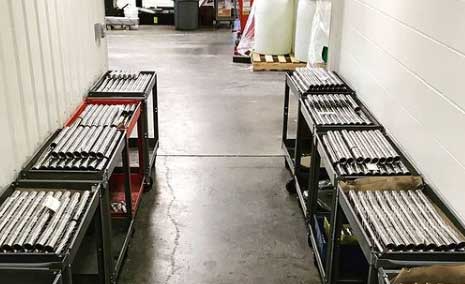 Dale and Allan Mack opened their shop in 1997. Both gentlemen have a natural talent for design, manufacturing, and business. Allan is a creative force, taking ideas from paper to finished products. He is an avid wood worker on the weekends. Dale handles the day-to-day operations and the business side. He enjoys hunting expeditions and competitive long range shooting.
Dale and Allan have always had a keen interest in sound suppression and having built the business in the precision manufacturing side of the small arms industry, the natural evolution was suppressors. Founding Mack Brothers in 2007, they brought to market a complete line of premium firearm silencers. Mack Brothers has continued to introduce impressive products. The Titanium and Stainless Steel EVO II Actions are the latest addition to their product lineup.
The brothers started with one CNC machine and now maintain 38 CNC machines, utilize robotic automation, and run two facilities encompassing 30,000 square feet. Check out the machining page for more information.